vortexsupernova

Online
Wed Oct 16, 2019 1:01 pm
So, hi. From 32-bit Windows 7 Ultimate and an overheating Intel Core, I bought a new laptop and upgraded to 64-bit Windows 10 Home and a 10th gen Intel i5 processor.
I tried to play my heavyweight project I made in my old machine, and from that weaker specs, it reaches at least 70% of CPU meter. When I played it in my newer machine, it is a little bit higher, like 80-90% but lags only at ~98% wherein at the old one, it gives up at 80%.
The CPU is only 15% when I play it, but it reaches that high amount of CPU usage in LMMS. How??????? Are there any settings (except changing that supersaw preset) that can drop cpu usage?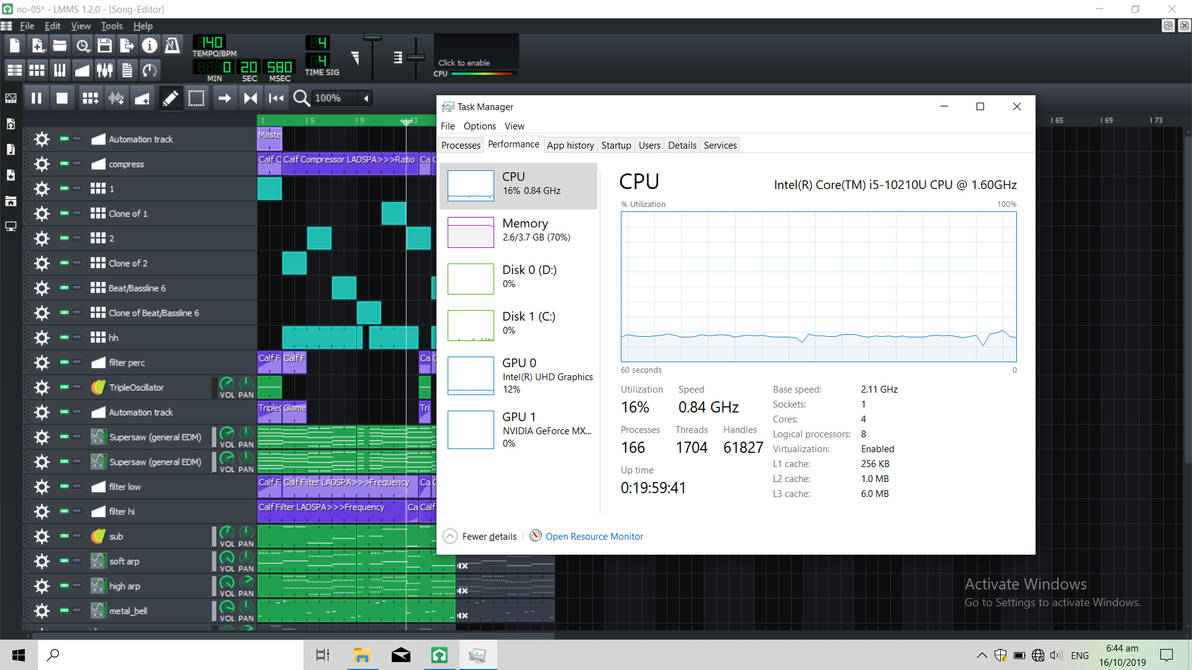 does it use only 1 core skskkskskskk